Browning & Meyer Co., LPA partner, Richard Meyer was inducted as a fellow into the Ohio State Bar Foundation in May 2011.
.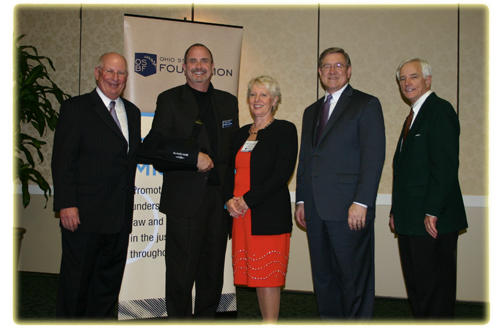 From left: Justice Pfeifer, Richard Meyer, Justice Lanzinger, Justice Cupp, Justice O'Donnell.
About the Ohio State Bar Foundation:
The Ohio State Bar Foundation is the charitable arm of the Ohio State Bar Association. We are driven to improve public understanding of the law and build a better justice system. New Fellows champion a project addressing a specific legal need each year, and our partners and friends support our goals in numerous ways.