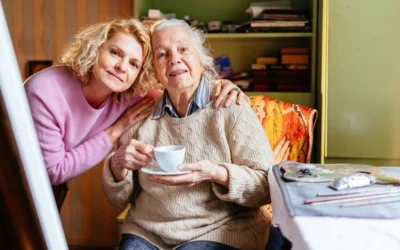 Many older Americans choose to have their family members care for them as they age. Despite the comfort a familiar face may provide, there is a significant cost for the loved ones who sacrifice their time, and often their upward economic mobility, to ensure that they...
read more
Compassion and Experience
Our Areas of Practice
Tailored Legal Planning
About Our Elder Law, Probate and Estate Planning Firm
R.F. Meyer & Associates LLC features highly regarded attorneys and a professional legal staff with decades of experience.
The experienced staff offers clients outstanding service in the firm's specialized areas of practice, including elder law, estate planning and administration, probate administration and trust administration. Our practice also includes asset preservation, tax planning, guardianships, special needs planning, and Medicaid eligibility planning and litigation.
With offices conveniently located in Worthington, Ohio, we offer a wide array of legal services to assist you and your family as you move through the stages of life.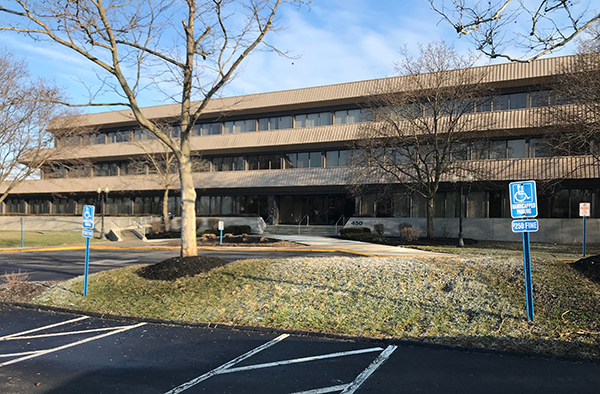 The law offices of R. F. Meyer & Associates are located in Worthington's Officescape Corporate Center, at 450 W. Wilson Bridge Rd., Suite 380.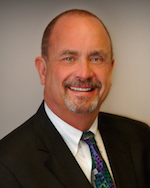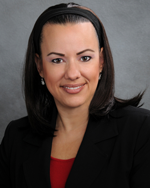 Laurie E. Ohall
Dual-State Counsel

Professionalism, knowledge, and courtesy-plus
On the advice of my family attorney, I contacted Mr. Meyer regarding asset protection. I am over 70 years of age and have been widowed for 4 1/2 years. I am contemplating marrying a gentleman and good friend that I have known for many years. We are concerned that, at our ages, if one of us should require nursing home care in the future, how can we each protect our assets so that the remaining spouse would not be impoverished by having to pay nursing home enormous costs. In our initial phone consultation, Mr. Meyer offered a very good solution and the reasons for doing it. During a second phone consultation, Mr. Meyer very courteously answered my questions about Medicaid rules and worst-case scenarios. He and his staff were always professional, friendly and helpful. I will certainly recommend Mr. Meyer to all my acquaintances who need estate planning, asset protection, and/or legal advice.

Real elder law attorneys
I encounter so many people who held themselves out as 'elder law' attorneys who know less than the general practitioner. To so many of them it's about marketing and grossly inflated fees. It's good to know you guys and to have someone to whom I can send people when it looks like they need real help.

Excellent communication, not in a rush with us
Richard is amazing! With safety concerns about my parents, he cleared the air for me and on their behalf. I left our 30 minute discussion feeling much better about next steps. He's an excellent communicator; he was not in a rush to finish our discussion; and provided options to present to my parents. R.F. Meyer is intelligent, credible and very well spoken. You will not leave the discussion with unanswered questions or concerns.

Treated with so much professionalism every step of the way
"My husband and I were treated with so much professionalism every step of the way. Attorney Meyer set up my mothers-in-law's will, power of attorney, medical power of attorney, living will, and caregiver agreements. He advised us on the next steps to move forward with getting my mother-in-law into a facility as quickly as possible.
We are thrilled with his work and the work of his staff. His prices are reasonable, and most importantly, he was always available to talk to us over the phone and via email. … " (Excerpt—read full text on Testimonials page)

Always there to offer their expertise
I can't thank the entire staff at R. F. Meyer & Associates enough for all their help and knowledge with the handling of my Mother's Guardianship account.  They were always so helpful with the many questions I had through this process.
Her account ended up being very complicated and I needed extra help from them all from time to time.  They were always there to offer their expertise when I called and guided me in the correct direction!  I would highly recommend them!  Even after my mom passed away they helped me go through the process of closing out the guardianship process so that everything was completed very smoothly.

Pleasure to collaborate with such a professional team
I am highly pleased with the estate planning documents prepared by R. F. Meyer & Associates. The team ably prepared the requested legal documents for my mother and assiduously navigated COVID-19 protocols to get them safely signed. It was a pleasure to collaborate with such a professional team. I absolutely recommend R. F. Meyer & Associates for your legal services.
Arrange a free 15-minute phone consultation
Fill out the form below and we'll be back in touch shortly, to schedule your free call. The brief consultation should allow us to frame the issues, and for us to to provide a price estimate for any recommended legal work.