Estate Planning
Tailored Legal Planning for All Ages
At R. F. Meyer & Associates, estate planning is more than simply drafting a Will. We are committed to developing a comprehensive plan tailored to fit your legal needs.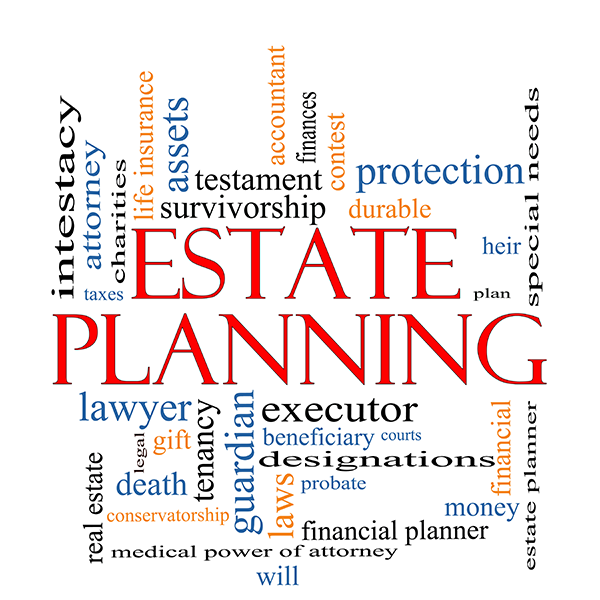 Our personalized Estate Plan for you will ensure that:
Your estate plan is designed to your particular family circumstances.
You and your family are protected should you experience a sudden health condition.
Your financial and medical decisions are made by your designee if you are unable to do so
Your heirs receive the maximum amount of your wealth post mortem, privately and without undue governmental complication.
Your heirs avoid potential capital gains tax
Estate taxes paid to the federal governments are minimized
Durable Power of Attorney
This enables you to designate someone to handle your finances if you are seriously injured or disabled.
Durable Power of Attorney for Health Care
This instrument allows someone to make medical decisions for you in the same circumstances.
Living Will
This document instructs your family and physician as to your wishes if you are terminally ill or comatose and unable to make your own end of life decisions.
Last Will & Testament
This instrument appoints an executor to manage your estate, a guardian to "attempt" to manage your minor children, and outlines the general distribution plans of your assets.
Living Trust
This document helps you avoid the probate process, protecting your heirs' identities and their inheritance from undue court delays.
Compassion and Experience
Our Areas of Practice
We have decades of experience dealing with the related and complex legal issues involved with Elder Law, Estate Planning and Probate.
Elder Law

Estate Planning

Guardianship

Medicaid & Government Benefits

Power of Attorney

Probate, Estate & Post Mortem Trust Administration

Special Needs Trusts

Wills & Living Wills
Want to discuss your issue?