The 2017 Medicare Open Enrollment period began Sunday and lasts through Dec. 7.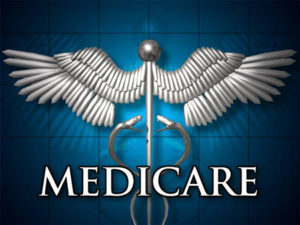 This is the time for Medicare enrollees to review their coverage and weigh options. Were your health coverage needs met this year by your existing plan? Did shortfalls or gaps in coverage present problems? Are other plans better suited?
Now is the time to explore those questions. The choices involved come down to individual needs and circumstances, and thus, are highly personal.
Advice and resources to help make the choices are readily available. Current Medicare enrollees will receive some important information through the mail. Medicare.gov provides a wealth of information online. The site walks visitors through a series of questions and presents options based on their answers. You can link to the site through our resources page.
A recent column on Medicare.gov addressed the Open Enrollment process:
Just like the changing leaves, did you know that the fall also brings your chance to make changes to your Medicare coverage? Medicare Open Enrollment opened Oct. 15 and runs through Dec. 7.
The Open Enrollment period allows anyone who is 65 or older to review their health care coverage and see whether you need to make any changes for next year. Those who are happy with their current selection, if their plan is still being offered next year, on't need to do anything.
The Medicare Administration encourages seniors over the next few months to look around —and find information about their Medicare benefits in these everyday places:
In the mail
Look through your mail carefully — You may get important notices from your current plan, Medicare, or Social Security about changes to your coverage or any Extra Help you may get paying for prescription drugs.
Also, look for your new "Medicare & You" handbook. It has information about all of the Medicare plans in your area.
You'll also start to see brochures from companies that offer Medicare health and drug plans. You may decide that a Medicare health plan is right for you. Just remember, be smart about protecting your personal information and your identity—plans aren't allowed to call or come to your home without an invitation from you.
On your computer
Comparing your plan choices is important.
Our Medicare Plan Finder (on Medicare.gov) is ready with all of the 2018 health and drug plan cost information to make it as easy as possible. Enter the drugs you take to find out how you can lower your costs and review the plan's ratings to compare plan quality. If you find a plan that meets your needs, you'll be able to join the plan online starting October 15. If you haven't used the Plan Finder before, check out our video to help you get started.
In your community
You may find a local event—somewhere right around the corner, with health insurance counselors to help you, like your State Health Insurance Assistance Program. Don't miss the chance to get personalized help if you need it!