By Joe Meyer
MEYER MEDIA LLC
For Browning & Meyer Co., LPA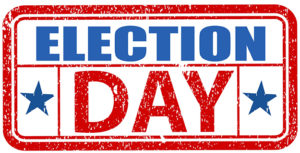 In a little publicized issue on a sparsely populated ballot, Franklin County next week seeks to renew and increase the levy that supports the county's Agency on Aging and its Senior Options program.
The Senior Services levy appears on the Tuesday, May 2 primary ballot as Issue 1. It is a five-year property tax. Passage would renew the existing 1.3-mill Senior Services levy and add another 0.45 mills, for a total of 1.75 mills.
Passage would cost homeowners $55 per $100,000 of home valuation, $15 annually more than the existing Senior Services levy. It would raise an estimated $47 million a year of the Franklin County Office on Aging.
First passed by voters in 1992 and renewed every five years since, the levy provides 90 percent of the funding for the agency. Revenue is used to fund the agency's general operations, its Senior Options services program for senior citizens, and its Protective Services program.
"Senior Options maintains contracts with companies and agencies that provide personal care, home delivered meals, adult day care, medical transportation, and other services that allow our county's older citizens to live independently in their own homes," according to the agency's website, officeonaging.org.
Many voters won't see anything besides the Senior Services Levy on their ballots Tuesday, May 2.
The only other funding issues in Franklin County are a proposed income tax increase in Reynoldsburg and a police department levy in Franklin Township.
Candidate primaries also are on the May 2 ballot for Columbus City Council, the Columbus City Schools Board of Education, Hilliard City Council, Reynoldsburg City Council and Whitehall City Council. Voters in eight Columbus precincts also will decide liquor options in the voting booths May 2.
The Columbus Dispatch endorsed passage off Issue 1 in an editorial Sunday, April 23.